Posted March 11, 2020
While hiking several hours from Plan Grande Tatin to Cueva del Jaguar (Cave of the Jaguar) I had pure luck to find a butterfly sucking nectar from a flower along the trail.
We will identify the butterfly and flowers as soon as we have strong Internet available.
Our goal in the Municipio of Livingston is to find and photograph as many native flowers and native butterflies (and other insects) as possible, and indicate where botanists, entomologists, students, and visitors can find the remarkable flora and fauna of the diverse ecosystems of this Caribbean corner of Guatemala, Central America.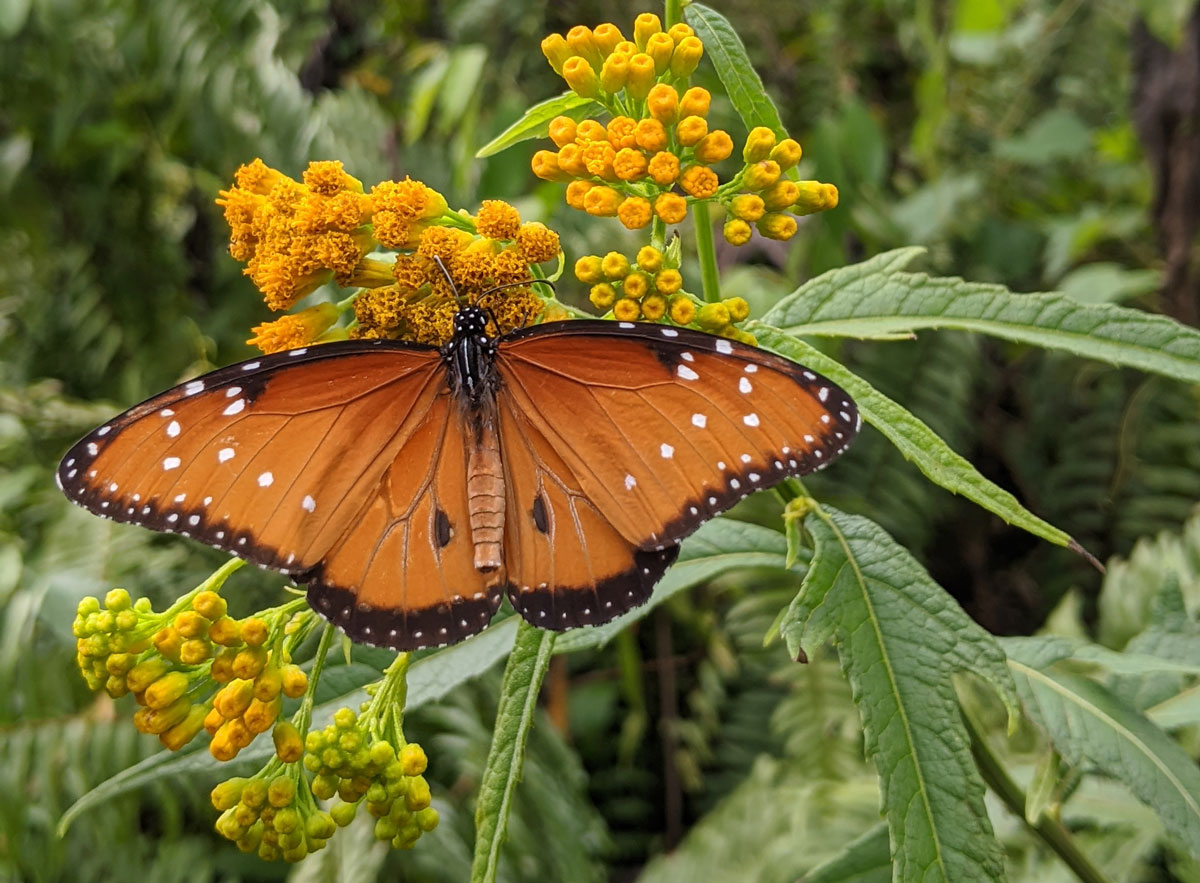 ---