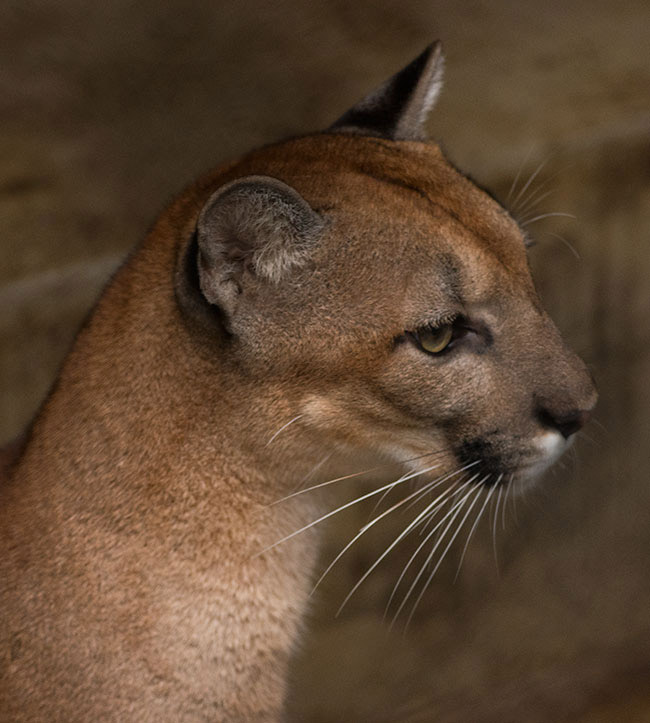 ---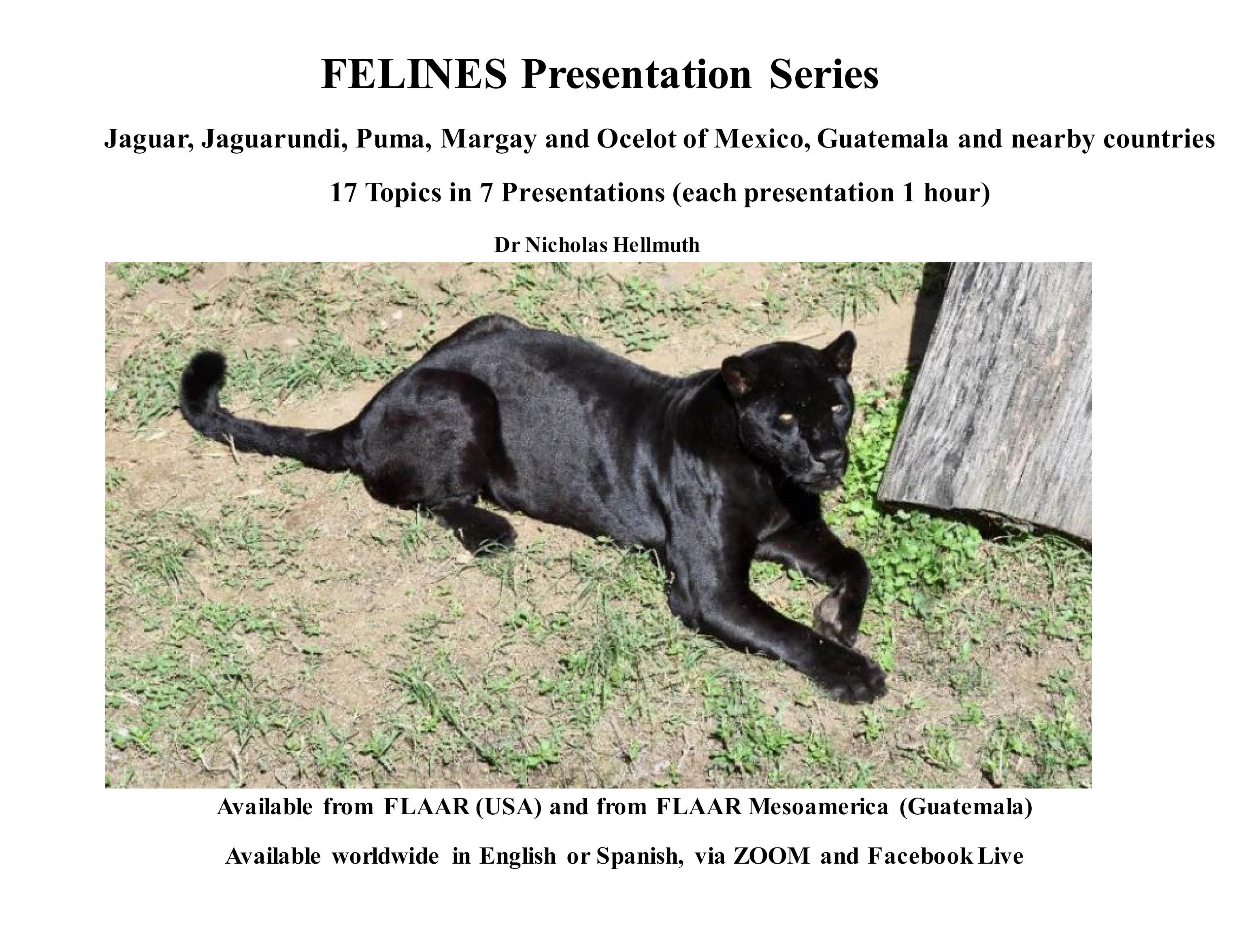 ---
PDF, Articles, Books on cougar of Mesoamerica, Puma concolor
AIMIN, Miguel

2004
Patrones de Alimentación y Disponibilidad de Presas del Jaguar (Panthera onca) y del Puma (Puma concolor) en la Reserva de la Biosfera Calakmul, Campeche, México. Facultad de Ciencias. Posgrado en Ciencias Biológicas. Universidad Nacional Autónoma de México. 63 pages.

ARANDA, Marcelo
2012
Manual para el rastreo de mamíferos silvestres de México. Comisión Nacional para el Conocimiento y Uso de la Biodiversidad (Conabio). México, D.F. 255 pages.

Available Online:
http://200.12.166.51/janium/Documentos/6800.pdf


CHAVEZ, José
2010
Ecología y Conservación del Jaguar (Panthera onca) y Puma (Puma concolor) en la Región de Calakmul y sus implicaciones para la conservación de la Península de Yucatán. Universidad de Granada.

Available Online:
https://dialnet.unirioja.es/servlet/tesis?codigo=63452


GARCIA, Nashieli., NARANJO, Eduardo and Frank MALLORY
2010
Human-Felid Interactions in Three Mestizo Communities of the Selva Lacandona, Chiapas, México: Benefits, Conflicts and Traditional Uses of Species. Human Ecology. No. 38. Pages 451-457.

Sold Online:
www.jstor.org/stable/40603034?seq=1#page_scan_tab_contents


GÓMEZ, Yuriana and Octavio MONROY
2013
Feeding ecology of puma Puma concolor in Mexican montane forests with comments about jaguar Panthera onca. Wildl. Biol. No. 19. Pages 179-187.

Available Online:
www.bioone.org/doi/pdf/10.2981/12-092


JUAREZ, Antonio and Diego ELIAS
2013
Carnívoros de Guatemala. Una introducción para jóvenes. Organización Nacional para la Conservación y el Ambiente- ONCA-.

JUAREZ, Diego., ESTRADA, Christian., BUSTAMANTE, Michelle., QUINTANA, Yasmin., MOREIRA, José and Jorge LOPEZ
2007
Guía Ilustrada de Pelos para la Identificación de Mamíferos Medianos y Mayores de Guatemala. Instituto de Investigaciones Químicas y Biológicas (IIQB), Facultad de Ciencias Químicas y Farmacia, Universidad de San Carlos de Guatemala. 87 pages.

Available Online:
http://digi.usac.edu.gt/bvirtual/informes/puirna/infguia.pdf


MOREIRA, Jose., BUSTAMANTE, Aída., BALAS, Roan., THORNTON, Daniel., GARCIA, Rony., MENDEZ, Victor., VANEGAS, Adalberto., ICAL, Gaudencio., ZEPEDA, Edgar., SENTURIÓN, Raquel., GARCIA, Isidro., CRUZ, Jose., ASIJ, Gilberto., PONCE, Gabriela., RADACHOWSKY, Jeremy and Marcial CORDOVA
2008
Abundancia de Pumas (Puma concolor) en La Gloria-El Lechugal, Reserva de la Biosfera Maya, Guatemala. Mesoamerica. Vol. 12, No. 3.

Available Online:
https://guatemala.wcs.org/DesktopModules/Bring2mind/DMX/
Download.aspx?EntryId=9638&PortalId=115&DownloadMethod=attachment


SMBC
2012
Memoria del Simposio: "Humanos y Grandes Felinos como Depredadores de Fauna Silvestre en el Neo trópico". XVI Congreso de la Sociedad Mesoamericana para la Biología y la Conservación –SMBC-; Líderes en la Conservación de Felinos PANTHERA y Sociedad Mastozoológica de Panamá SOMASPA. Ciudad de Panamá, Panamá. 22 pages.
Suggested webpages with photos and information on Puma concolor
www.yaguara.org/eng/publicaciones.php
Information.
www.iucnredlist.org/details/18868/0
Information.
www.catsg.org/catsglib/highlights.php
Information.
http://gis.cdatribe-nsn.gov/ethnobiology/AnimalDetails.aspx?id=69
Information
http://animaldiversity.org/accounts/Puma_concolor/
Information.
http://eol.org/pages/311910/details
Information and photos.
www.conservacionpatagonica.org/blog/es/2015/08/12/species-profile-puma-puma-concolor/
Information and photos.
www.felineworlds.com/habitat-del-puma/
Information and photos.