The (Central) American Crocodile Sanctuary
Most of us from USA and Canada firmly believe that ALLIGATORS live in Florida and CROCODILES live in Africa (such as the infamous Nile Crocodile). But in reality there are TWO species of crocodiles in Mexico and Guatemala, and one of these crocodiles lives happily in Florida also. There is an alligator in the Maya area, but it is considered a caiman. To confuse the situation for lay people, this caiman has a scientific name of Caiman crocodilus, but it is a caiman, hence an alligator. Although a caiman is not a crocodile but we lump it together with true crocodiles under the informal rubric "Crocodilian."
This web page is about the American Crocodile as a first step to see whether this crocodile, or one of the other species, is the model for the crocodilian monsters of Mayan art in the iconography of Honduras and Guatemala especially.
The Crocodylus acutus inhabits fresh and salt water of the Atlantic and the Caribbean: from South Florida, USA, and Venezuela to the Pacific, from Mexico to northern Peru.  These strictly carnivorous reptiles, It eats fish, other aquatic reptiles and birds or mammals that approach the water's edge, and it even attacks humans (Lee 1996).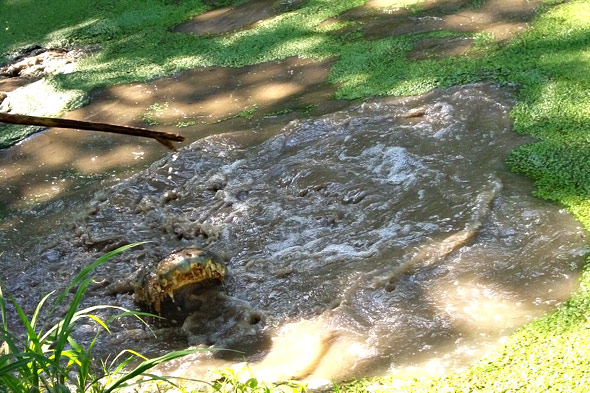 ---
During early November one of the FLAAR biologists visited Cocodrilos Clal Continental, a company created for the "commercialization" and "preservation of the species", as its website states. This finca is an expensive operation that consumes today "a million dollars a year" in the salaries of its 17 employees and food for their 10,000 + specimens.
The site occupies about 30 hectares in the county of San Manuel, 220 km north of Tegucigalpa. In the central part of its infrastructure 141 artificial medium sized pools were built, each of which hosts a group consisting of a stud and four females.
The fertilization in females occurs in the lagoons, each one lays "up to 60 eggs once a year" fertilized by the male. The male that does not mate is sent to retirement.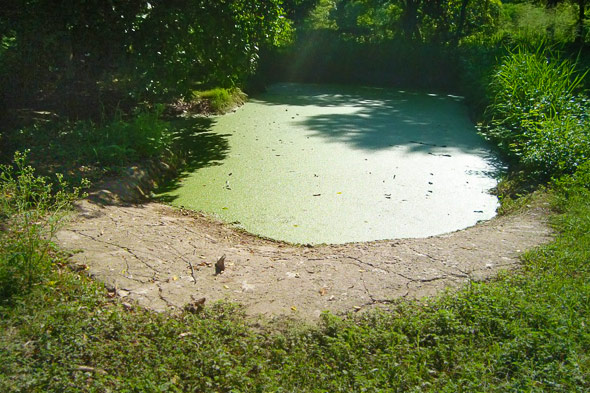 ---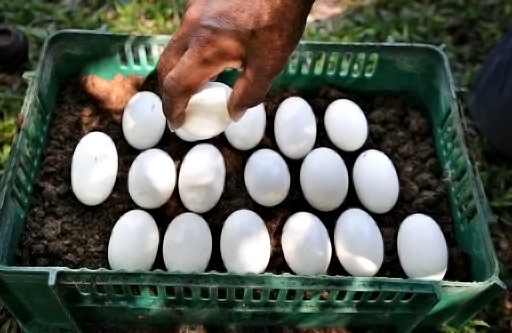 ---
Small crocodiles are raised in special pools and then transferred to fattening ponds where they spend two additional years.  The farm claims to have 10,000 specimens, experts from the U.S. and Canada say they have to produce at least 18,000 in order to be able to export.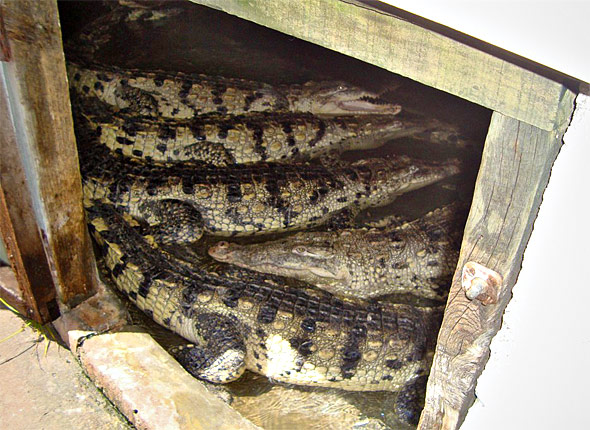 ---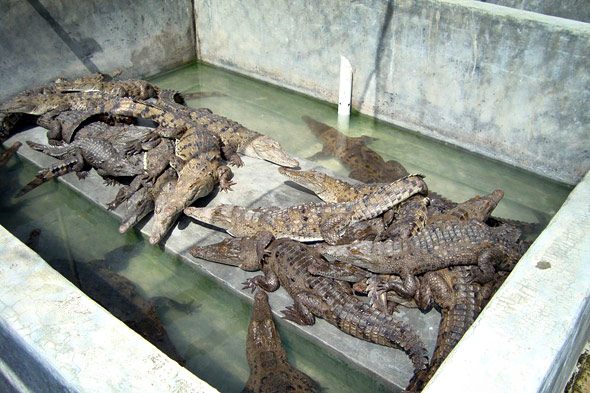 ---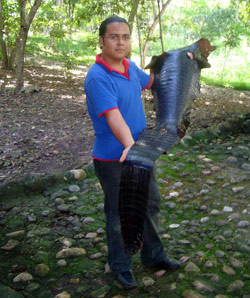 ---
Exporting is blocked at the moment, as the C. acutus is considered an endangered species by The Convention on International Trade in Endangered Species of Wild Fauna and Flora (CITES); and included in Appendix 1 which prohibits commercial exploitation.    During the meeting scheduled for March in Bangkok, "Received a notice of CITES in Geneva, that the C. acutus will be uploaded to Appendix 2 at the next meeting".
Appendix 2 in CITES implies that the animal is no longer endangered, but still protected and eventually after a specific scientific study, may authorize commercial quotas, especially individuals from hatcheries.
BIBLIOGRAPHY
Gunther Köhler
2008              
Reptiles of Central America: Crocodilians (Crocodylia).  Herpeton Verlag: 400pp
Lee, J.C.
1996           
The amphibians and reptiles of the Yucatán Peninsula. Cornell University Press: 500pp
Written by Ilena Garcia; edited by Nicholas Hellmuth.
First posted November 16, 2012
after Ilena's visit to Honduras the previous weekend.