Solid black howler monkeys can be found by the thousands in Peten. We hear and see them all the time in Parque Nacional Yaxha, Nakum and Naranjo (PNYNN) and elsewhere in the Reserva de la Biosfera Maya (RBM). But along El Golfete and especially along the Amatique Bay coast, during the last year we have seen and heard howlers only about twice (have seen and photographed more rare crocodiles than howler monkeys in these areas of the Municipio de Livingston, Izabal, Guatemala).
But yesterday, Edgar Alexander Cuz Choc. noticed monkeys and quickly we realized they were howler monkeys not spider monkeys. I asked if they had rust-colored patches on their backs; the photographers were able to confirm this: so I told them that they had photographed the rarest monkey of Guatemala, the Mantled Howler Monkey, Alouatta palliata.
So if you want to see and photograph these monkeys, we recommend lanchero José Jacobo Ardón Madero, (phone number +502 3030-4801). Can take you up each river (keeping in mind it's pure luck to find this rare monkey). We stayed at Tortugal Hotel and Marina, surrounded by a picturesque rain forest with lots of exotic wetlands plants.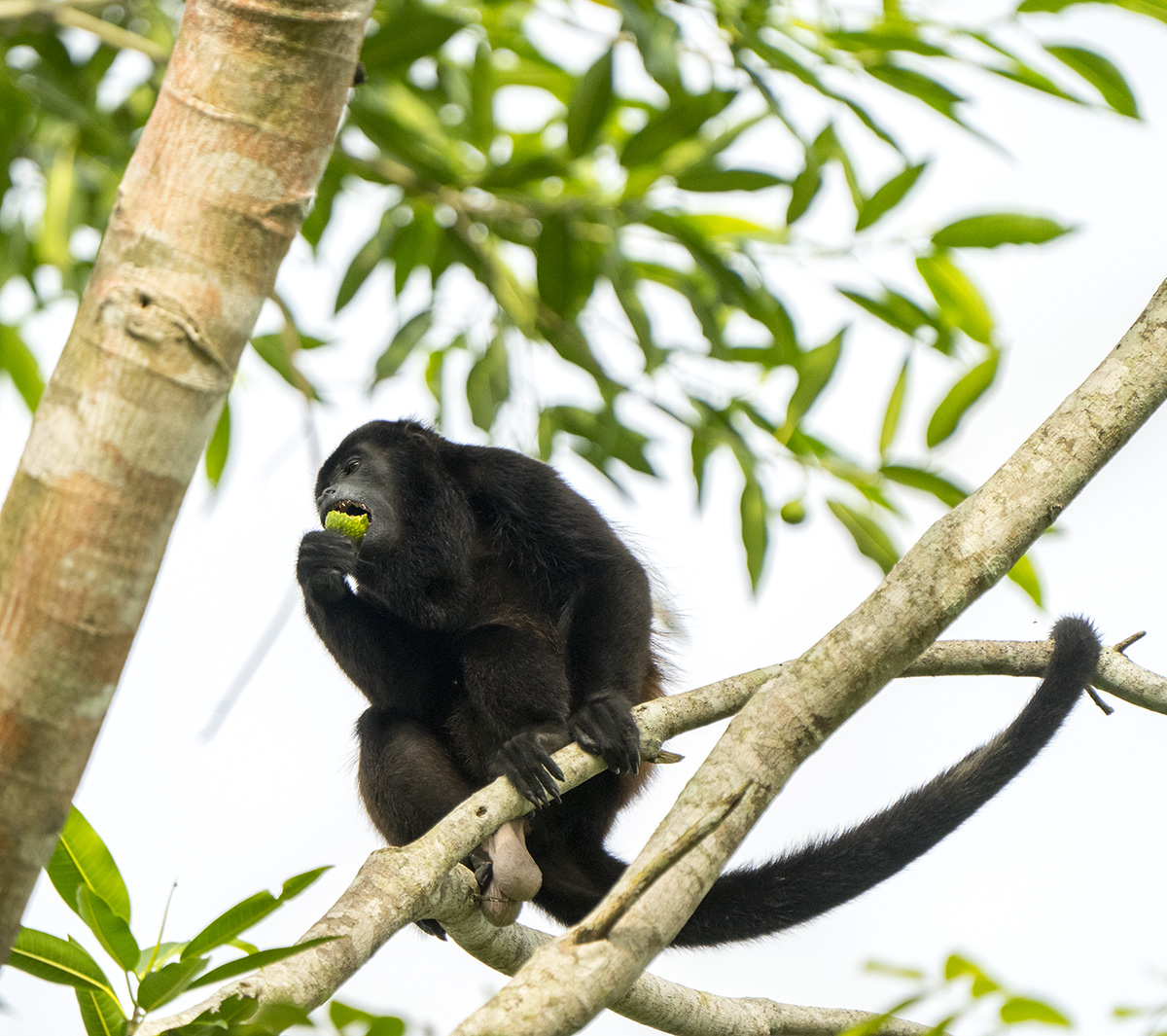 ---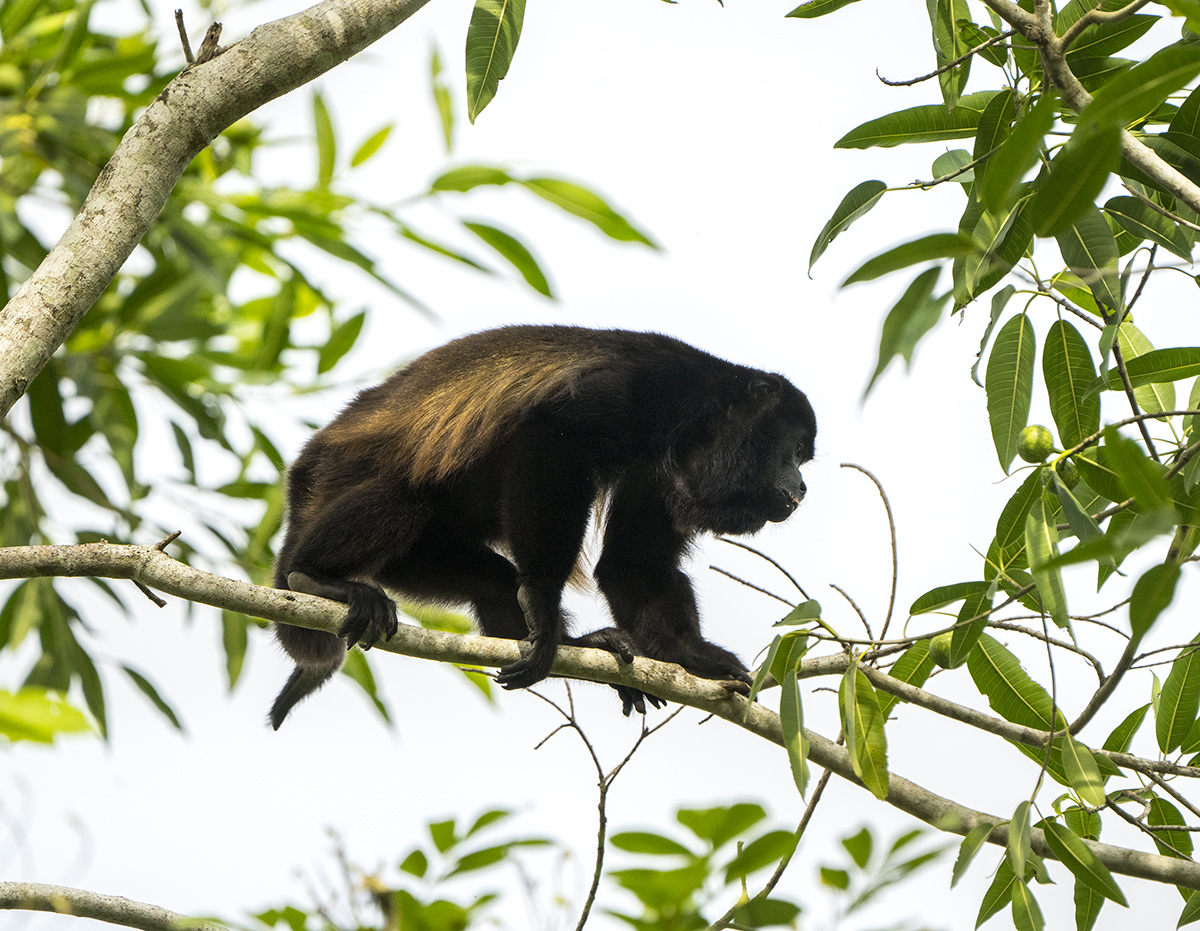 ---