Posted November 16, 2022
The orange-breasted falcon (Falco deiroleucus) is a beautiful species, but rare to see. Although its natural distribution is wide and occurs from the southeast of Mexico and Central America, to Argentina, Paraguay and Bolivia; only a few pair of nests have been spoted at Peten thus far. It is possible to observe them in El Mirador National Park and Tikal National Park, as was did during the last expedition of our current project in the Reserva de Biósfera Maya.
On our last fieldtrip in October 2022, one of our goals was to photograph this amazing falcon and we succeeded! It was spotted in a tree next to Temple IV, in the complex known as the "Mundo Perdido." This documentation was very important because the species is in danger of extinction due to illegal hunting and the deterioration of the forest caused by human activities.
Currently, the Peregrine Fund organization has the only colony of captive orange-breasted hawks in the world to achieve their reproduction and save the species from extinction. In Tikal, the Peregrine Fund has provided its support by monitoring adult individuals and facilitating the reproduction between wild individuals. This resulted in the successful birth of two healthy chicks. Both were marked with rings to keep track of their survival.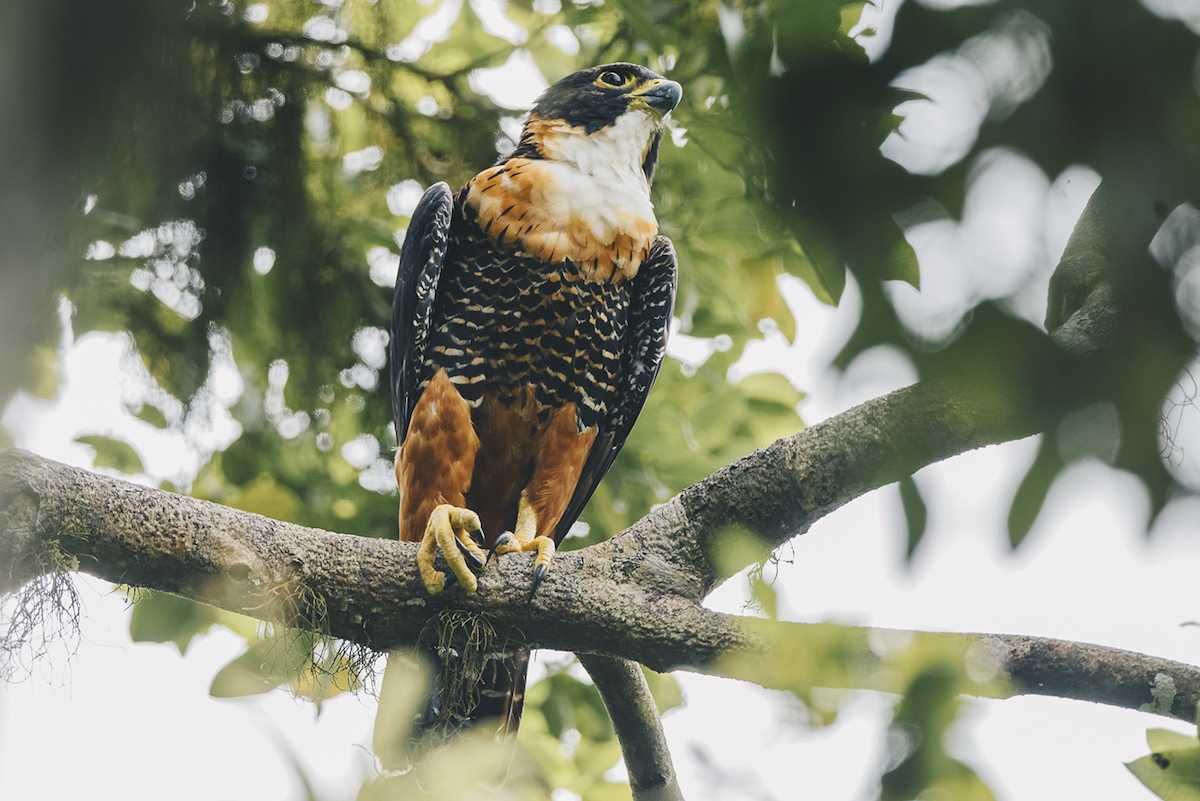 ---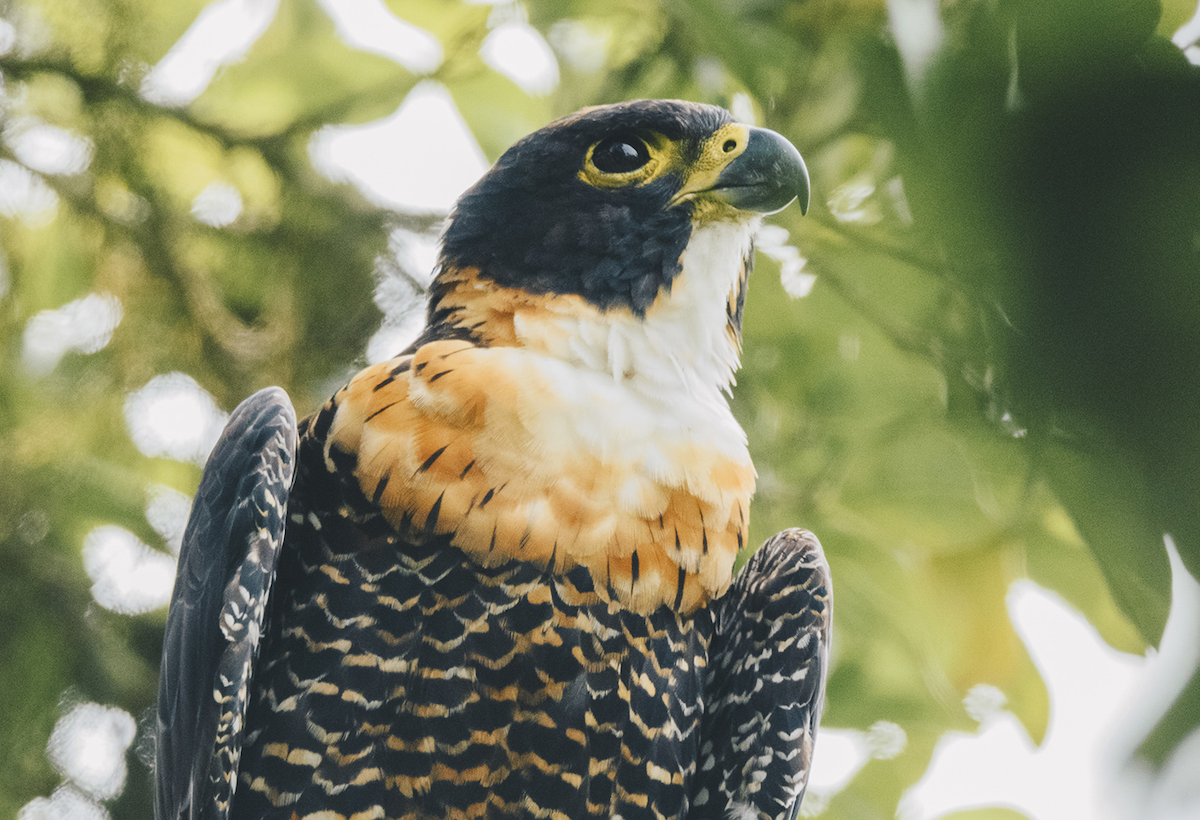 ---
About this species
Here you can find its taxonomic classification and some information about its characteristics.
| | |
| --- | --- |
| KINGDOM | Animalia |
| PHYLUM | Chordata |
| CLASS | Birds |
| ORDER | Falconiformes |
| FAMILY | Falconidae |
| GENUS | Falco |
| SPECIES | F. DeiroleucusF. |
Generally, it can be seen alone or in pairs.
Their nesting occurs on large cliffs or emergent trees, in lowland areas or montane primary forest.
It is one of the few species of the genus Falco that can be found in tropical forests.
Its average size is 28 to 34 cm.
Their diet includes bats and a great variety of birds such as pigeons, trogons, woodpeckers, among others; for which the ecological function of regulating populations of certain species is attributed to it.
Can live up to 20 years.
Bibliography
Written by Vivian Hurtado