Posted February 11, 2020
Along many highways in the Highlands of Guatemala you can find lots of Wigandia urens plants. Their large leaves make them easy to find. Since our long-range project is to photograph as many native flowering plants of Guatemala, we stop along the highway when there is an easy and safe way to get the vehicle completely off the road.
Last week while we were photographing the purple-blue flowers of Wigandia urens between kilometer 60 and 75 of highway CA9 (Guatemala City towards Puerto Barrios) we found hundreds of two or more species of bees busy at work harvesting nectar from these flowers. But I estimate that more than 90% of the larger bees were working at the back of the flower. Thus I estimate they are nectar robbers: they get the sweet sugary nectar that they want by sneaking in the back of the flower; but don't get pollen on their bodies (so, in theory, are not pollinators).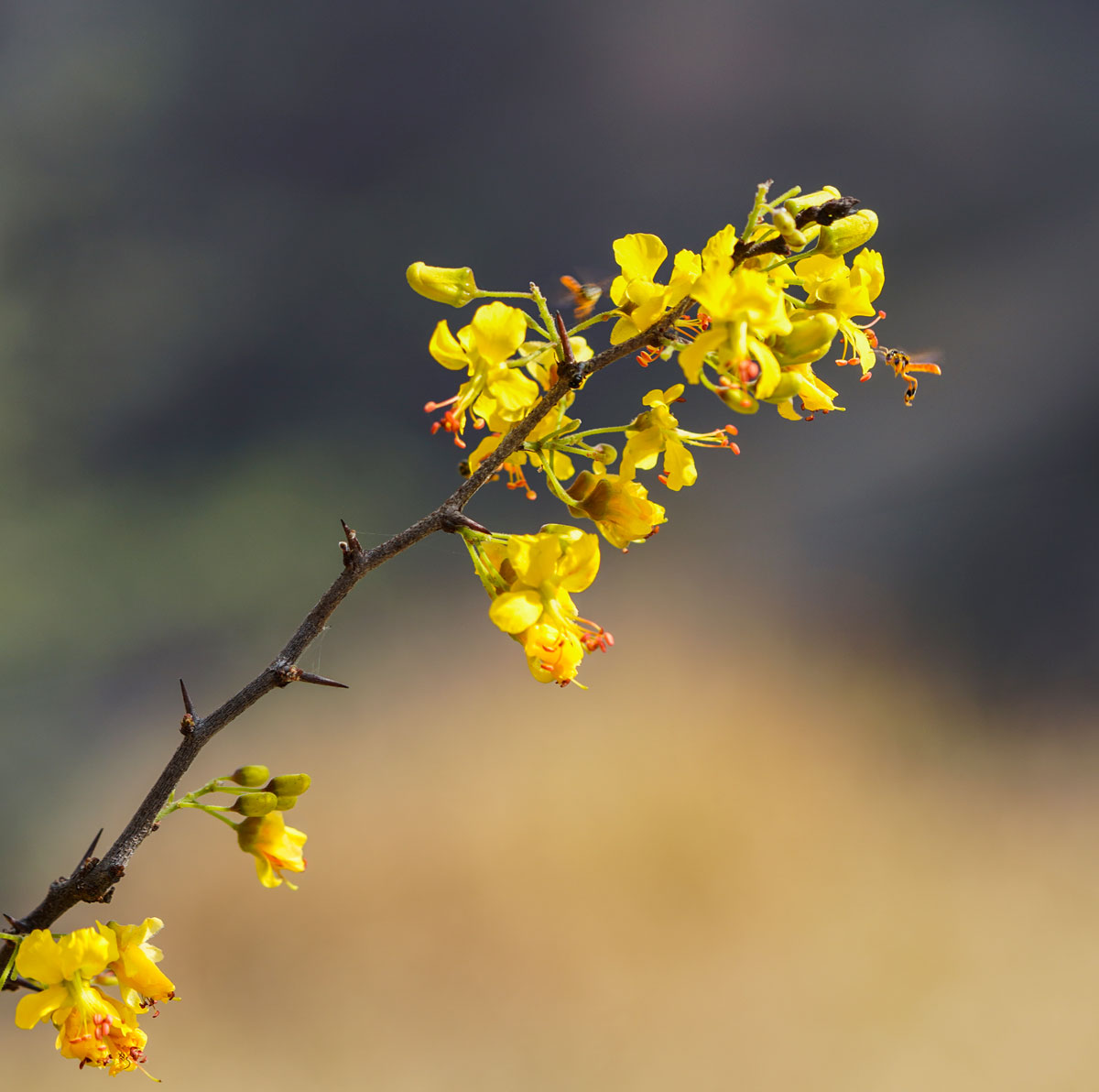 ---
We learn a lot about bees of Guatemala, especially stingless bees, from Scott Forsyth. He has helped local Mayan people on bee projects, especially in the Izabal area of Guatemala. We look forward to continue working together with him on a future project in the Municipio of Livingston (Rio Dulce, El Golfete, eastern end of Lake Izabal).