Posted November 12, 2021
On the walk we did in Tapon Creek Reserve in a tree, our photography assistant Randy Norales observed a reptile. At first we thought it was a salamander but when we observed it well we realized that it was an Orox (lizard). This lizard was near an opilion and in its mouth you can see some legs similar to those of this arachnid, so we think that it could have fed on it. It was easy to photograph it, as it was hardly moving.
Norops es el género que incluye alrededor de 150, anteriormente este mismo género se llamaba "Anolis". Pertenece a la familia IGUANIDAE.
Their diet is based on invertebrates in forest litter or low vegetation. In which they include spiders, grasshoppers, larvae, eggs of other insects, pupae, termites and cockroaches. A curious fact is that they also feed on their own skin when after molting.
Taxonomy: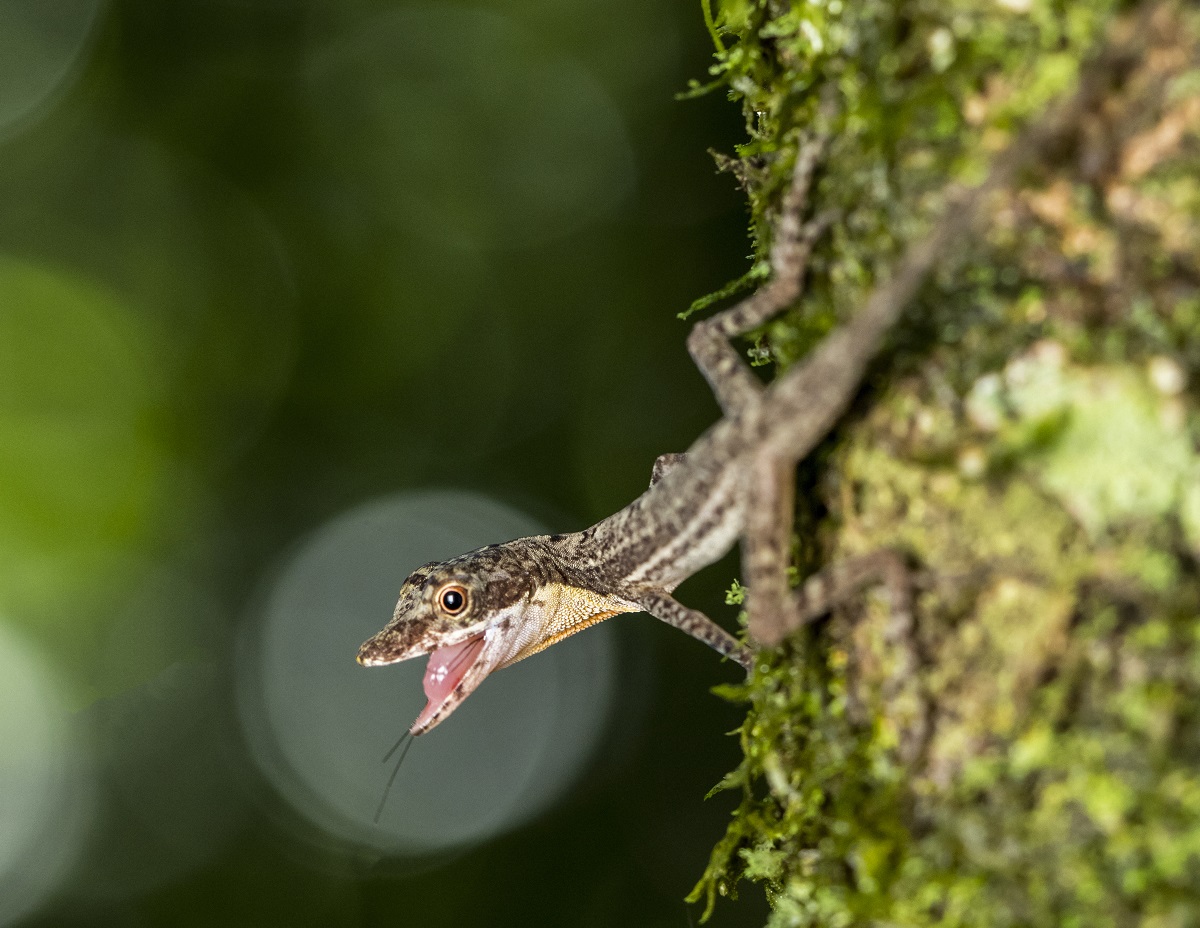 ---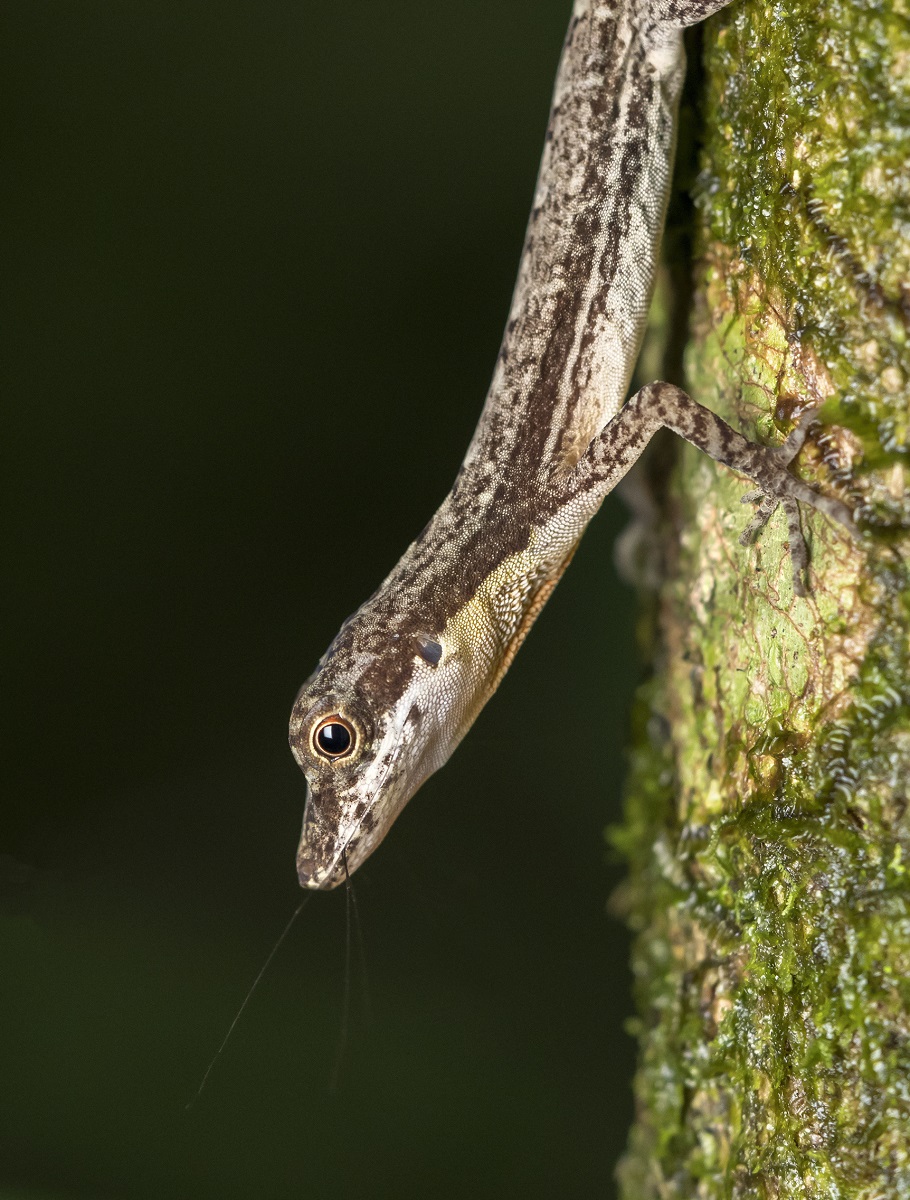 ---
| | |
| --- | --- |
| Kingdom | ANIMALI |
| Phylum | CHORDATA |
| Class | REPTILIA |
| Order | SQUAMATA |
| Family | IGUANIDAE |
| Genus | NOROPS |
References:
https://bioweb.bio/faunaweb/reptiliaweb/FichaEspecie/Anolis trachyderma
Written by Vivian Hurtado & Roxana Leal
Identified Species by Victor Mendoza