While we were walking along a path in the San Miguel La Palotada - El Zotz Biotope, we could hear the sound of the cicadas intensely, when we were about to leave in a tree we could observe the small insect on the trunk of a tree.
Cicadas are insects belonging to the superfamily Cicadoidea, they are well known for their shape and colors, you can easily see a skull, a bird and a butterfly, in the area of its head and thorax. They are also famous for being able to remain buried for up to 17 years (depending on the species); but, above all, they are very famous for their strident sounds. And why are Cicadas so noisy? They are able to produce these sounds because they possess the tymbal organ. The sound is produced only by males because is a mating call. According to Bauer, P. (n.d.) "each male cicada has a pair of these circular ridged membranes on the back and side surface of the first abdominal segment. Contraction of a tymbal muscle attached to the membrane causes it to bend, producing a clicking sound. The tymbal springs back when the muscle is relaxed. The frequency of the contractions of the tymbal muscle range from 120 to 480 times a second, which is fast enough to make it sound continuous to the human ear."
What is most amazing of the noisy calling of Cicadas is that each species has its own distinctive song that only attracts females of its own kind. This allows several different species to coexist (Valdes, n.d.). So the next time you listen to Cicadas, pay attention because you won't always listen to the same song twice.
Now that we are in Yaxha, Nakum and Naranjo National Park we were able to photograph them in droves. We spent more than ten minutes observing them and finding their best angles. You can find them on the Yaxha road to Nakum and at Grupo Maler, in the Yaxha area. Possibly in more places, you just have to listen and observe the logs.
Chicharra - Order: Hemiptera
Family: Cicadidae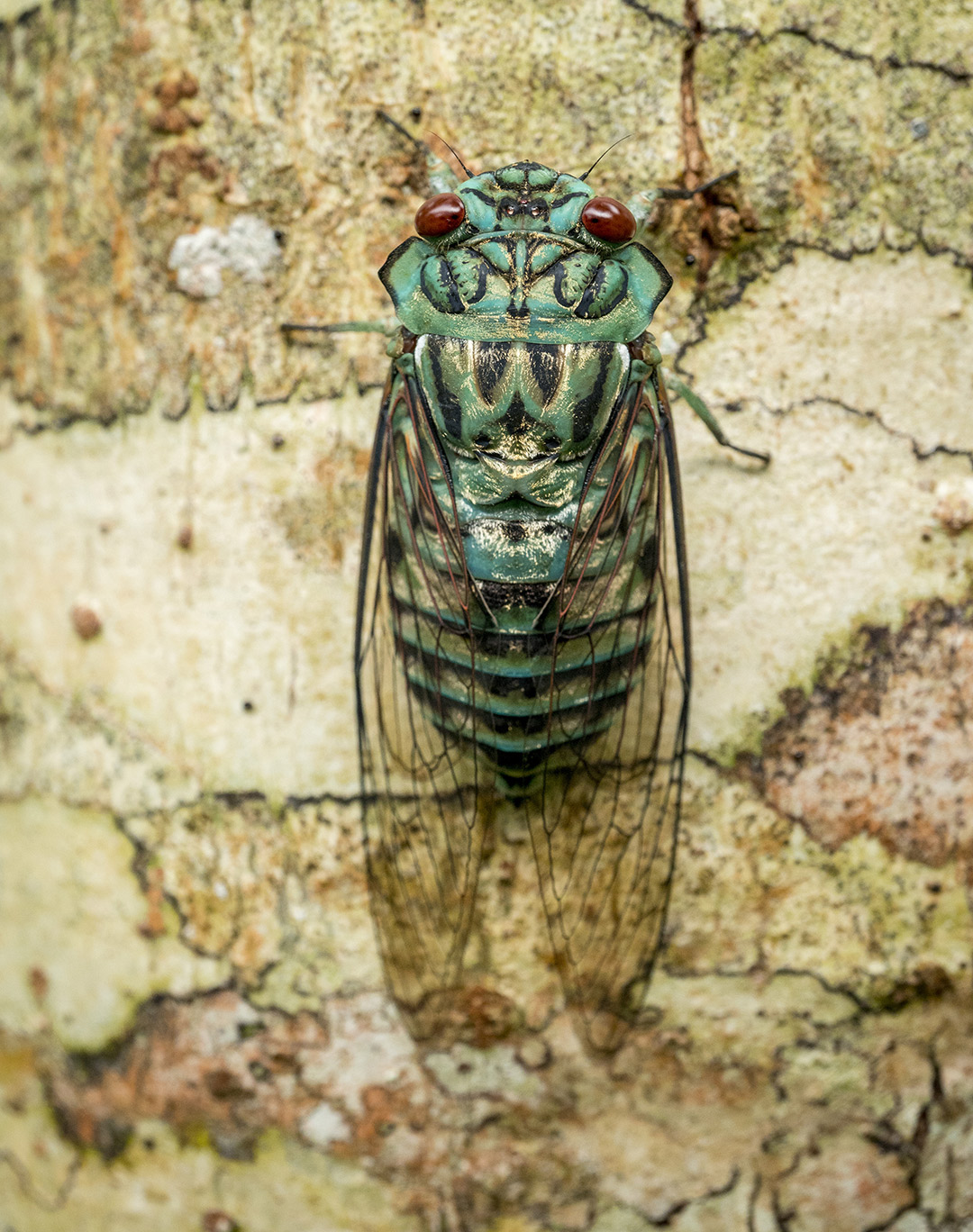 ---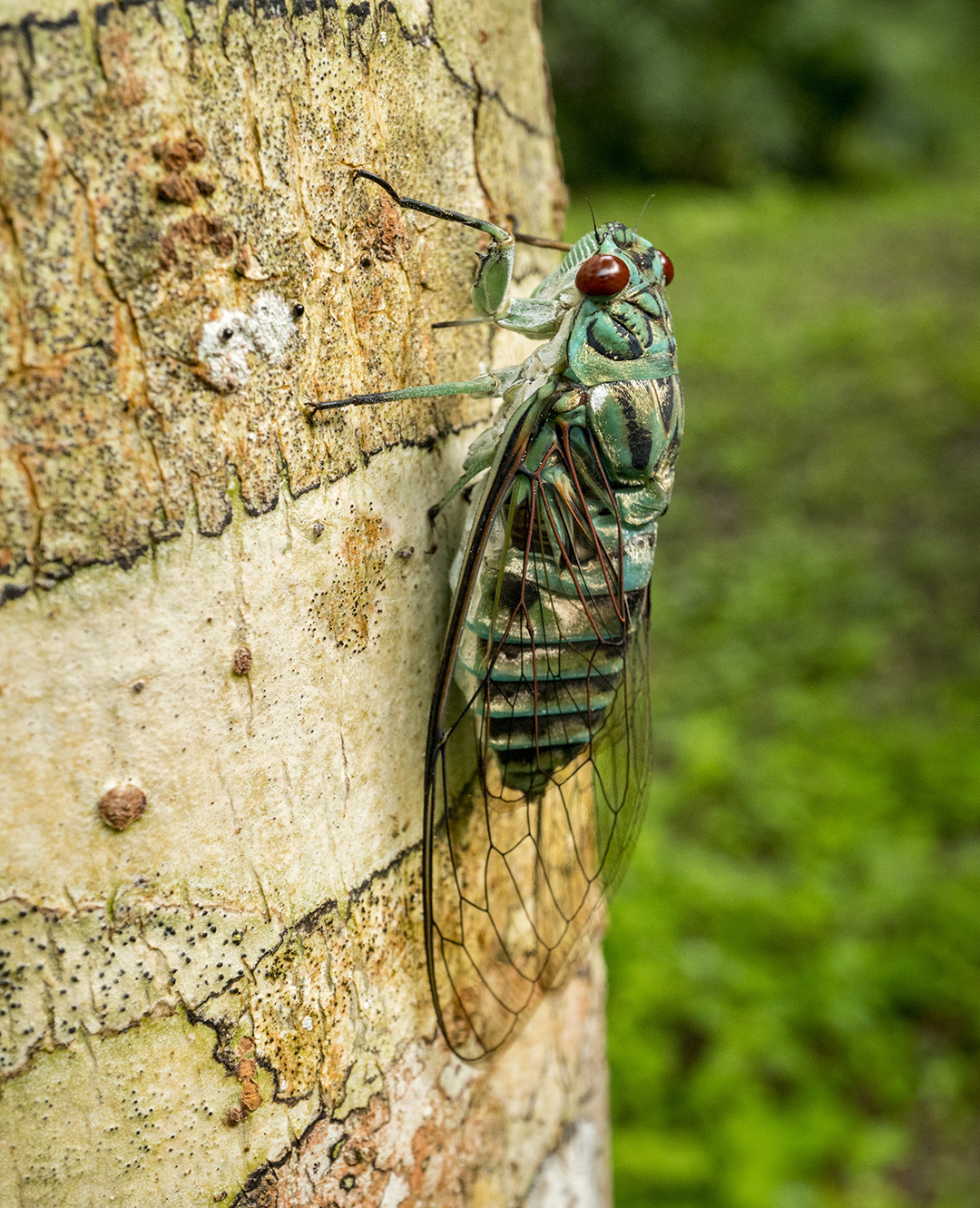 ---
Written by Vivian Hurtado & Roxana Leal
Identified Species by Victor Mendoza